The condominium is available for several options to meet the buyers needs. The low-rise condominium is a popular choice due to having less units and only 8 floors. There advantages of low-rise condominiums are as follows.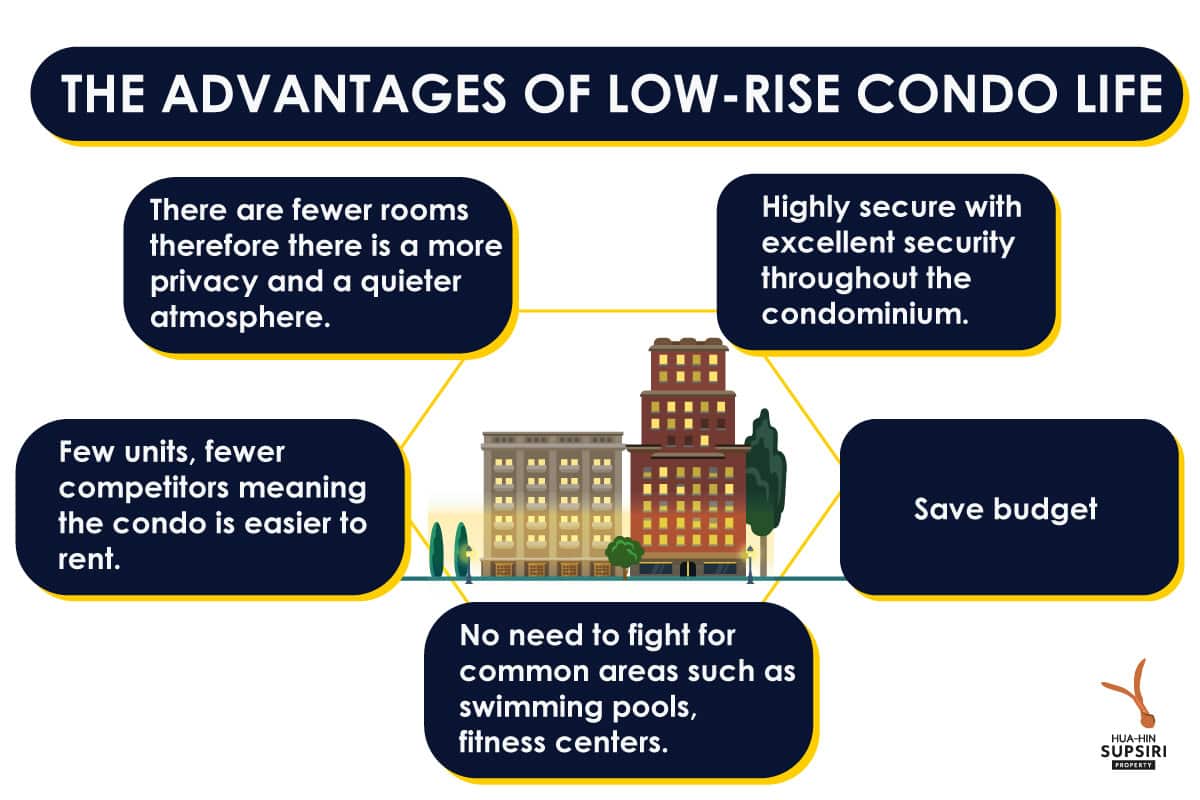 – There are fewer rooms therefore there is a more privacy and a quieter atmosphere. There is also no concerns for over-crowding so living in a low-rise condo provides quality living and relaxation.
– Highly secure with excellent security throughout the condominium. Security is our top priority. With a smaller community comes perks such as familiarity with security guards which likely even remember your face and where you live and is familiar with vehicles entering and exiting the condo.
– Few units, fewer competitors meaning the condo is easier to rent.
Another feature that residents and customers may not realise about low-rise condos is that there are fewer units so renting is easier as there are fewer competitors compared to high-rise condominium projects with a large number of units. There low-rise Condominium's make as excellent investment or place to live.
– No need to fight for common areas such as swimming pools, fitness centers.
Another problem encountered in high-rise condos can be limited space in common areas such as swimming pools, fitness centers, parks, especially condos due to large number of residents. The quantity available is limited and remains the same regardless of the price paid for the unit. Therefore, low-rise Condominium's have less residents and so common areas tend to be less busy.
– Save budget
This is very important because the price of a low-rise condo starts from a million, making it easier to buy or rent as the price is lower compared with many high-rise condominiums, economical expenses can also be lower.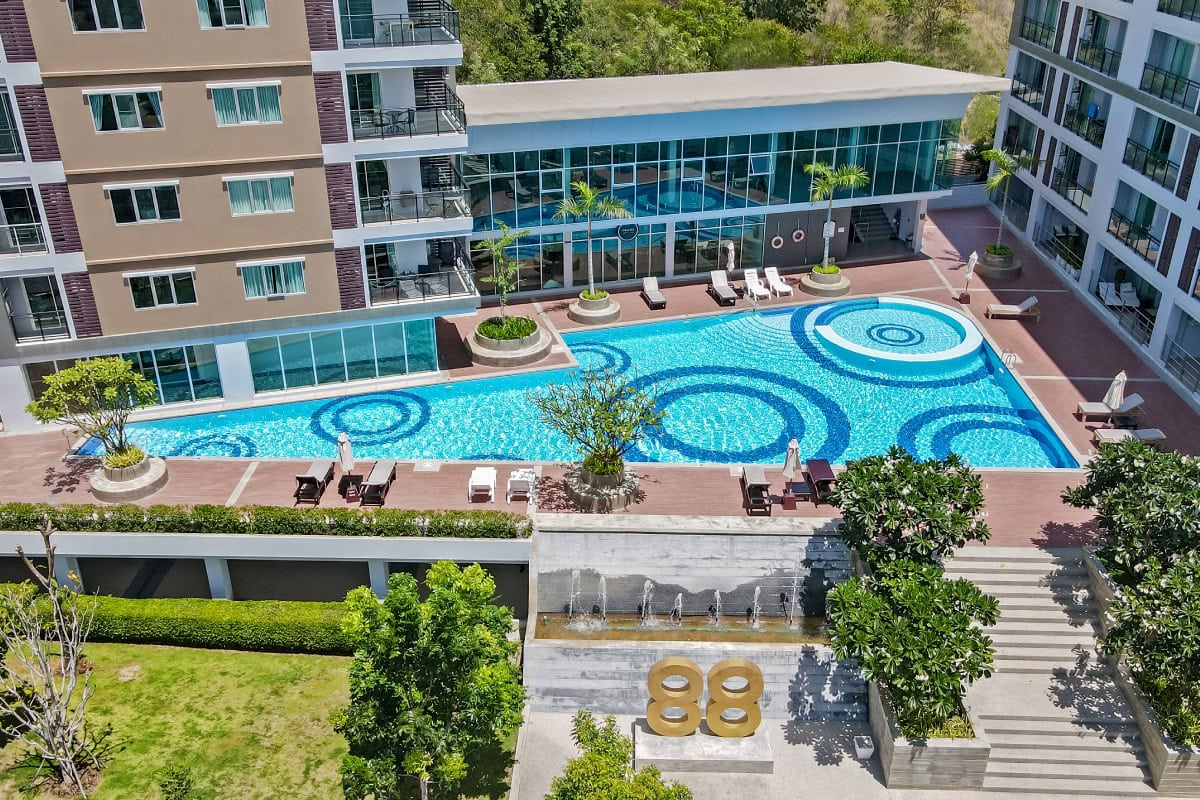 * for example The 88 Condo Hua Hin is considered a low-rise condo because it has 8 floors, a spacious common area, including a swimming pool. Parking is adequately provided at the project's so there is need to compete for spaces. Also the condominium is not blocked by tall buildings.