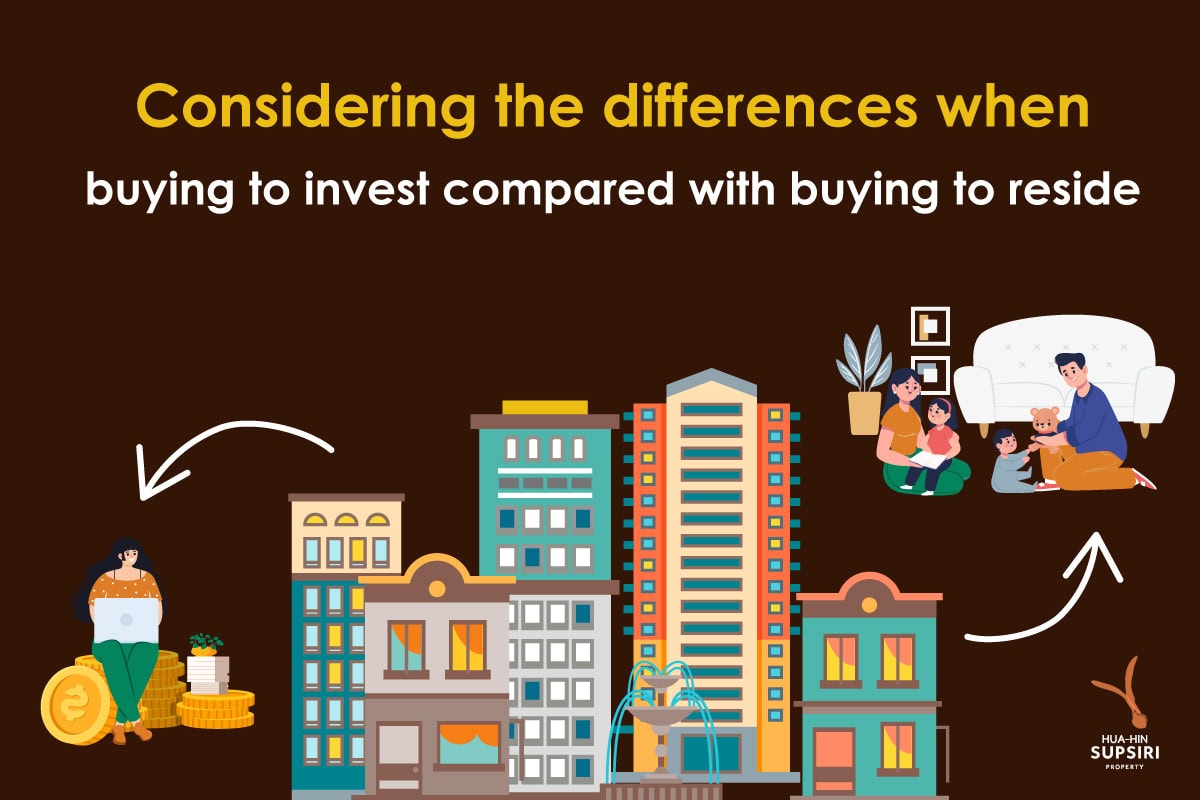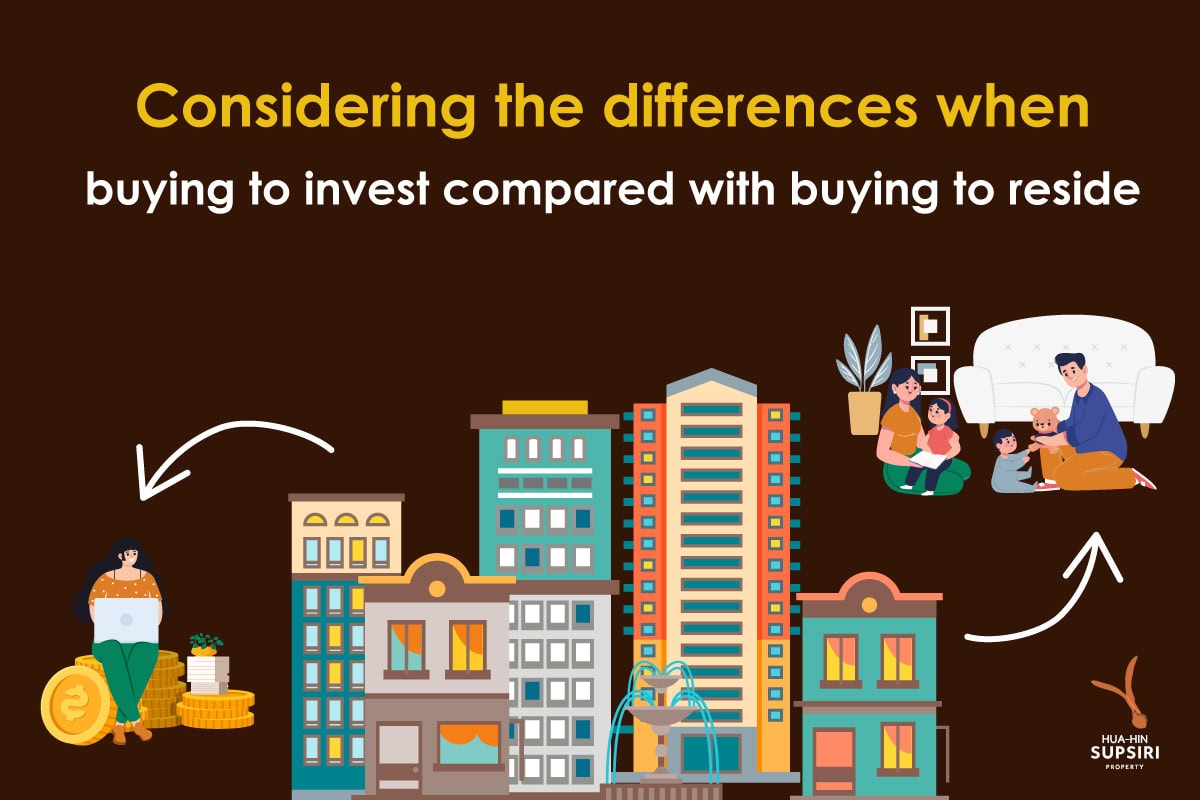 When it comes to buying a condo this can be divided into 2 types: buying for living by yourself and buying as an investment. Whether you want to buy for yourself or you want to invest you always want to know all the information to support you in making the best decision. However, the best choice to make may be different depending on of you wish to reside in your condo or if you are buying to invest.
For choosing the right property for you, you might want to consider some of the following:
"Location" and considering the different environments surrounding the property. You might consider making a different choice of location if you are buying to live or for investment and we have identified some of these below:
Buying for your own stay – consider "your own needs" and identify your main needs regarding location. Considerations of location may include considering if a school is nearby, distance from the shopping mall and what are the local surroundings like? It is important to consider the surrounding environment as some people may prefer a peaceful whereas others may prefer a busier environment. Another consideration might be how safe the local environment is.
Buying for investment – consider the "Market demand" and the needs of the market. The choice of location is not necessarily the location that you personally would choose to reside but is the ideal location for the needs of the market. Thereby considering location should lead to increased return on high lease.
" loans VS Cash " you should consider your own finances in how you will buy the property whether the be paid in full or and whether you need to keep up loan repayments. This may effect you depending on if you are buying the property to reside or for investment.
Buy to reside in- payments in full could be important for you as you do not have revenue from this purchase. A further advantage is that you do not have added interest.
Buying for investment – might be less of a need to pay in full and you might rather want to consider bank loans. As you intend on having revenue from the condo via rent this can support in your repayments to the bank. You might even want to consider further investments if you have the means to do so.
Buying to reside-overall focus on potential location think about if it will facilitate the needs. Remember to consider of the environment is right and the transport around. You also need to consider the ownership of the land of this is property of the company or the government. In this instance that the land is owned by the government you need to be careful in considering if this will cause a problem in the future resulting in you having to move.
Buying as an investment – overall emphasis should be placed of the potential location in the overview. Consider if there is a project or project that is expected to open in this location and how this will impact in your revenue. Also consider the upcoming new train connecting His Him to Bangkok. It is important to consider how or if this will affect the value and time to gain a profit. Always weigh up the locations and the future changes due nearby to the building.
Condo in Hua-Hin is another option for the investors or your own stay especially when taking your family on vacation.